Wassup  guys and gals,
How you all feeling today?
I honestly do not know what I am going to blog about today. My thoughts are just going to go where ever they please. So, here goes nothing.
I have been watching plenty of YouTube videos. YouTube is very fun. I feel like your YouTube account kind of describes who you are. Your account actually tells who you are. It tells who you are by who you listen to,  the type of videos you watch and who you are watching. So, let me tell you how my YouTube account is set up.
When I first sign into my account, the first thing you will see is Domo & Crissy……… (In their voice lol.) Yayyyy!!! They are my favorite couple of all time. I just love their energy. I watch Domo & Crissy because they honestly make me think. They make think about the positive side of a relationship. I can go on and on about them. They just amaze me sometimes. Domo & Crissy has this vibe that I do not see to much of in public. They do not really care what others think. They are just them. This is what drags me toward their videos. I can literally post plenty of links with them in it. You will be addicted just like me. I watch for the positive vibes, the fun vibes, & the just the energy over all. Domo & Crissy love over all makes me feel loved in a weird way. Also, they just had their baby as well. Congratulations to the both of them! Sometimes you have to have patience with one another in order to make things work out. You can't rush everything the minute you feel they need to be rushed. I tried to take my time with things. It is just like every one is different.  Domo & Crissy makes me have this idea of what I been doing wrong in my past relationships and why they have not been fixed. My past relationships has not been fixed because their was no fun involved. They finally made a new post lol, I been wondering where they have been…..
So here are a couple links on who these two amazing people are. Have fun watching……… If you all want to comment on their videos, tell them that I sent you there. lol. Give me a shout out or something. This is one of their newest videos. I will post two more of their awesome videos.
This next one is a very old video…..
A relationship like this makes me realize that it is still love out their. But then again, people make me think that the word "love" is still fake. I am sorry if my mood on this is about to shift….It is a reason for this…..
A couple of things that's been happening to me,
1.) One person said I was too clingy, it messed my head up for everybody.
2.) Someone said it said seems like I don't care
3.) Someone said when I meet people, its like I just want to get to know them just for my career boost. I am not really there to build a relationship.
4.) They use me for money, I end up broke.
5.) They lose interest in me.
6.) The one person who actually loved me, passed away. Like, bro…..
My whole mood just shifted. If it ain't one thing it ain't the next. I thought I wanted a girlfriend right now but, IDK. It seem like everything I do is just wrong. This is actually making me want to give up on "love"………. SERIOUSLY.!!!
What is the next person who tries to come in my life going to say ?
"You irritating"…….
😭
😔               
Even though this still happens to me, Domo & Crissy makes me feel like "love" is still their. So, Thank you Domo & Crissy for making me feel like it is still their. Your newest video came right on time. Welp, that is one part of my videos that I watch……
Other videos that I watch is, Natural Hair Tutorials……. 
I love Natural Hair Videos, Natural Hair Tutorials teach me on how to do different hair styles… I watch videos on YouTube that shows me different hair products… Hair products that moisturize on my hair. It is really fun though. I love my Natural Hair……! These type  of videos teaches me on how to take care of my hair. I feel like taking care of your hair should be your main priority. (Well, one of them)……Your "Regular Hair" is everything. If you can't wear your regular on some days, I feel something is wrong with you. I say that because the hair that you were born with is the best thing to embrace around your surroundings. If you let someone help you with certain things like how to do your hair. You are willing to learn from others and are very humble. Your hair is very important. If you care a lot about your own hair, you will then start to care about others hair. Now, that is amazing. Can I get an Amen……?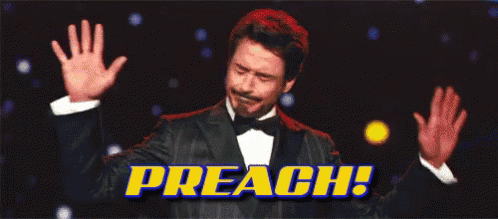 Now, lets talk about music. Music tells a lot about who you are. Music is a great coping skill.
In other videos, I talk about Young M.A….. I am a huge fan of hers. I listen to her and other "Underground Artists"….. I mainly listen to "Underground Artists" because I relate to them more. I don't really listen to "Bigger Artists" like that. I feel that they get more attention so, they do not need it from me as much. I will post links to some of my videos from my account. You all probably won't even know some of these artists that I name…..
Here is my list….
1.) Young M.A
2.) Domo Wilson
3.) Chance The Rapper
4.) Jacquees
5.) Tinashe
6.) Bryson Tiller
7.) J. Cole
8.) Kendrick Lamar
9.) Tink
10.) Kodak Black
11.) The OMG Girls
12.) Mindless Behavior
13.) B5
14.) Kehlani
15.) August Alsina
16.) Pnb Rock
17.) Tory Lanez
18.) Dej Loaf
20.) Jhene Aiko
21.) Iggy Azalea
22.) Elle Varner
23.) Jacob Latimore
24.) Sydney Renae
So, here is an insight on my YouTube Account……I know you all will have fun with it because I constantly go back to my "History Videos" . I just be singing along and sometimes I be thinking I can sing. I will be honest. I was supposed to finish this post a couple days ago. Took me a long time and dedication. With all the videos and everything I told you guys. Here is a question to spark up the post. I will put the question in bold letters so you won't miss it lol.
WHAT TYPE OF PERSON AM I BY MY YOUTUBE ACCOUNT? 
Welp, those are my thoughts for this post. I had fun, did you? Carry On and Have A Wonderful Day!!!! Smooches!!! 🙂